PTC White Paper: Digital Transformation in Manufacturing
3 min
Manufacturing has to move faster, reduce costs and optimise results through Digital Transformation, PTC's whitepaper provides many useful insights...
Using a proven methodology for defining and achieving Operational Excellence will allow manufacturers to position themselves to achieve goals faster, at a lower cost and with better results than relying on a less structured approach, a white paper from LNS Research has found.
Entitled ',' the white paper states that the largest hurdle manufacturing businesses face today is a lack of communication and collaboration.
"Even when there is a desire to implement something as powerful as Industrial Internet of Things (IIoT) technology, obstacles like funding, building a business case, and understanding how it will help all boil down to those two fundamental factors," the white paper says.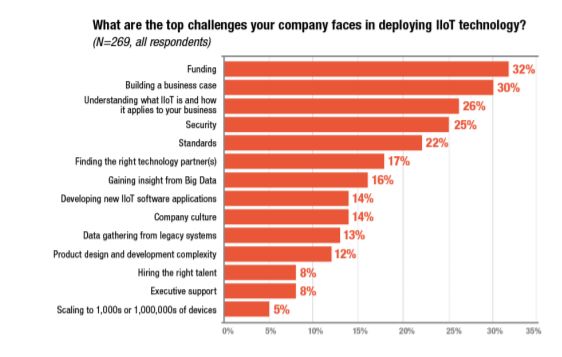 It adds that although some organisations have made progress in adapting and managing the challenges of the convergence of information and operational technology, and despite having a plan of where to go (i.e.: Operational Architecture), there is still very little actual progress towards transformation.
"The hurdle that most often holds companies back is that they haven't navigated the bridge between strategic vision setting and Operational Architecture: defining Operational Excellence. Companies that truly embrace Digital Transformation as a way to institute new business models or achieve greater competitive advantage do what's necessary to "get out of their own way" – eliminating the challenges that stand between them and their target," the white paper says.
Therefore, LNS Research recommends four key steps and activities that companies can carry out, to achieve Operational Excellence, and thus pave the way forward for Digital Transformation.
Despite differences in manufacturing style, industry, geography, and business size, by applying these basic elements with rigor, companies in the manufacturing and asset-intensive industries will be able to achieve results, it states.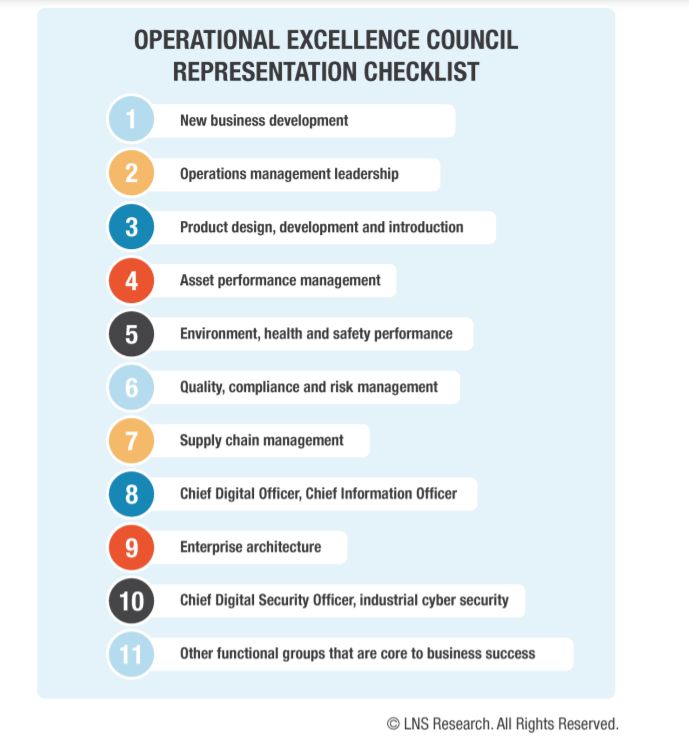 Organisations that want to achieve Operational Excellence to smoothen the way towards Digital Transformation can follow these steps:
1. Understand what Operational Excellence really means in context of Digital Transformation. Using a definition that is too broad, too narrow, or even slightly off-base will not help the business toward Digital Transformation. In fact, the wrong definition could lead to a "bad" roadmap and sabotage the effort.
2. Create a strategy for Operations Excellence. Using a proven strategy can help the organization accelerate and validate first steps and will keep efforts on-track into the future. While the business may evolve, and the stakeholders may move on, a solid strategy will survive and support even the most turbulent changes within and outside the organization.
3. Form an Operational Excellence council; ensure the right representation. It is not enough to gather the people who are most eager for Digital Transformation, or who may feel the most immediate impact from it. It is critical to gather a thorough cross-section across functions and levels throughout the company to ensure the council considers every aspect that may affect or experience the effects of Digital Transformation.
4. Look to the right people for help. Certainly, vendors and consultants have a tremendous amount of experience and a wealth of insight to offer, as do their clients. However, exercise caution against getting pigeonholed into systems or platforms that might not be quite right for the business. Look to impartial third parties like research and analyst firms, or consulting companies that do not specialize in anyone "flavour" of solution.
Credits: LNS Research.
Fluent.ai x BSH: Voice Automating the Assembly Line
2 min
Fluent.ai and BSH announce plans to bring speech-to-intent AI to the assembly line that will increase factory efficiency and improve worker ergonomics
Fluent.ai has deployed its voice recognition solutions in one of BSH's German factories. BSH leads the market in producing connected appliances—its brands include Bosch, Siemens, Gaggenau, NEFF, and Thermador, and with this new partnership, the company intends to cut transition time in its assembly lines. 
According to BSH, voice automation will yield 75-100% efficiency gains—but it's the collaboration between the two companies that stands out. 'After considering 11 companies for this partnership, we chose Fluent.ai because of their key competitive differentiators', explained Ion Hauer, Venture Partner at BSH Startup Kitchen.
What Sets Fluent.ai Apart? 
After seven years of research, the company developed a wide range of artificial intelligence (AI) software products to help original equipment manufacturers (OEM) expand their services. Three key aspects stood out to BSH, which operates across the world and in unique factory environments.  
Robust noise controls.

The system can operate even in loud conditions. 

Low latency.

The AI understands commands quickly and accurately. 

Multilingual support.

BSH can expand the automation to any of its 50+ country operations. 
How Voice Automation Works
Instead of pressing buttons, BSH factory workers will now be able to speak into a headset fitted with Fluent.ai's voice recognition technology. After uttering a WakeWord, workers can use a command to start assembly line movement. As the technology is hands-free, workers benefit from less physical strain, which will both reduce employee fatigue and boost line production. 
'Implementing Fluent's technology has already improved efficiencies within our factory, with initial implementation of the solution cutting down the transition time from four seconds to one and a half", said Markus Maier, Project Lead at the BSH factory. 'In the long run, the production time savings will be invaluable'. 
Future Global Adoption 
In the coming years, BSH and Fluent.ai will continue to push for artificial intelligence on factory lines, pursuing efficiency, ergonomics, and a healthy work environment. 'We started with Fluent.ai on one factory assembly line, moved to three, and [are now] considering rolling the technology out worldwide', said Maier. 
Said Probal Lala, Fluent.ai's CEO: 'We are thrilled to be working with BSH, a company at the forefront of innovation. Seeing your solution out in the real world is incredibly rewarding, and we look forward to continuing and growing our collaboration'.